Posts tagged 'Hero Arts'
Hi! How are you all? I'm over at Make The Day Special Stamp Store today.
I thought I'd have a bash at No-Line colouring using alcohol markers. I'd tried it a while back with little success so I'd thought I'd have another using some of the new Lia Griffiths stamps sets from Hero Arts.
It's a set that might be small in stature, but it's a set that packs a mighty punch!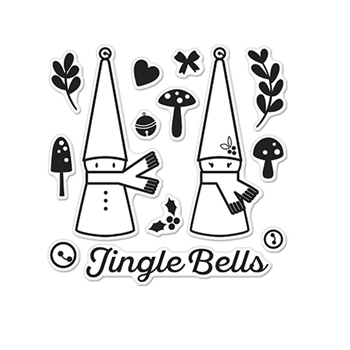 I'm creating a much larger image by using the tiny foliage pieces.
First, the wreath.. trace around a circle (I used a circle die) in one colour.
Next, go around the shape with a slightly darker colour.
Then I added a third colour and then added further detailing using alcohol markers. I then cut the whole shape out.
Stamp out some hearts and buttons. I stamped the buttons in Sahara Sand and added colour using markers and then detailing using a black fineliner.
I stamped the hearts in Pale Tomato (which may have been renamed by Hero Arts but it's in Make The Day Special Stamp Store as Pale Tomato)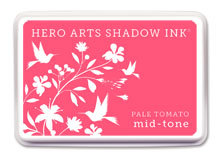 For the little elf, again stamp in a light shade of ink. The challenge with no-line colouring is being really careful with where the colour changes. With normal lines, you've a little bit of play, but the colours are merging straight together and you don't want mixed colours. That means you need to stop the colour slightly before you would normally, allowing for bleeding on the card (some card bleeds more than others).

Once coloured and with shading added, I added highlights with a white gel pen.
I also made a card before this one (yes, I know it's Christmas themed..sorry!) but I didn't love the clouds so relegated it and created the wreath.
The wreath can be used wintertime and can be detached from the card for a home decor piece.
Hope you've been tempted to go and have a peek at the new Hero Arts releases- there are some amazing designs just in.
Enjoy your day and do have a go at no-line, it's a lot of fun. Any 'no-line' tips? I'd love to hear!
See you soon- tomorrow in fact,I've a busy week ahead on the blog!
Keren xx